Ethics & Boards'
International Observatory

The first International Observatory of the Governance of Listed Companies:

- Monitors governance indicators daily,
- Updates international Board of Director changes daily,
- Conducts regular studies for institutions, press, media and companies.

Our Press
Media Numbers

Ethics & Boards
Governance Analytics

Subscribe and access the governance indicators and ranking of listed companies (Board Composition & Compensation, …).
Weekly Governance Ratio 14/09/2018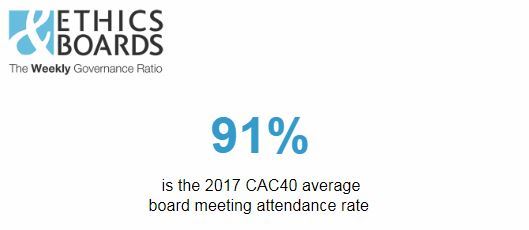 2017 CAC40 average board meeting attendance rate is 91%.