Ethics & Boards'
International Observatory

The first International Observatory of the Governance of Listed Companies:

- Monitors governance indicators daily,
- Updates international Board of Director changes daily,
- Conducts regular studies for institutions, press, media and companies.

Statistical Studies

Ethics & Boards
Governance Analytics

Subscribe and access the governance indicators and ranking of listed companies (Board Composition & Compensation, …).
Anniversaire de la loi Sauvadet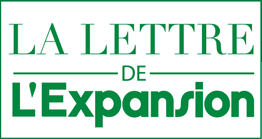 12/03/18
Ethics & Boards, qui réalise pour le gouvernement depuis 2013 un palmarès de la féminisation des instances dirigeantes des entreprises cotées, va se pencher sur la fonction publique. A l'occasion du sixième anniversaire de la loi Sauvadet de 2012, le cabinet présidé par Floriane de Saint-Pierre va publier prochainement une étude similaire concernant les directions des établissements publics.